Upcoming Webinar - How to get CKA or CKAD Certified ?
Why ?
According to Dice, Kubernetes is the top skill for 2018 and by looking at the current trend its demand is increase day by day.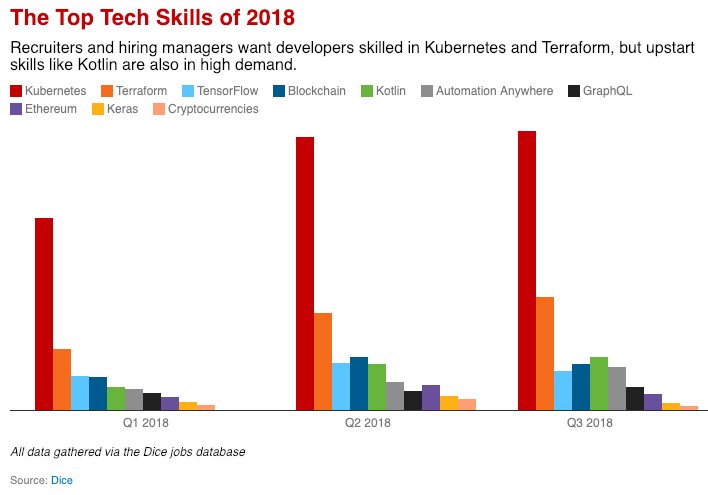 The best thing about Kubernetes is that it runs same everywhere. You can be on your laptop, on-premise or any cloud like AWS, Azure, GCP, Oracle etc; Kubernetes APIs remains same. In coming years Kubernetes is going to very play important role in any company's hybrid and multi-cloud strategy. So getting certified sooner is better than later.
How ?
This is what we are going to cover during the webinar. During the webinar we'll cover :-
- Curriculum for both CKA and CKAD
- Certification exam format, duration etc
- How to register for the exam ?
- How to prepare for the exam ?
- How CloudYuga can help you prepare, as we are the certified Kubernetes Training Partner (KTP) ?
- What strategy you should follow to clear the certification exam ?
- What to keep in mind, duing exam.
- Q & A
About the Presenter - Neependra Khare
- Founder and Principal Consultant at CloudYuga
- Authored Introduction to Kubernetes MOOC on Edx for the CNCF,  which is taken by more than 63,000 people worldwide
- CNCF Ambassador
- Certified Kubernetes Administrator